Literature on medical device and instrumentation design, manufacturing, and commercialization.
Brochure: Rapid and Quick Turn Prototyping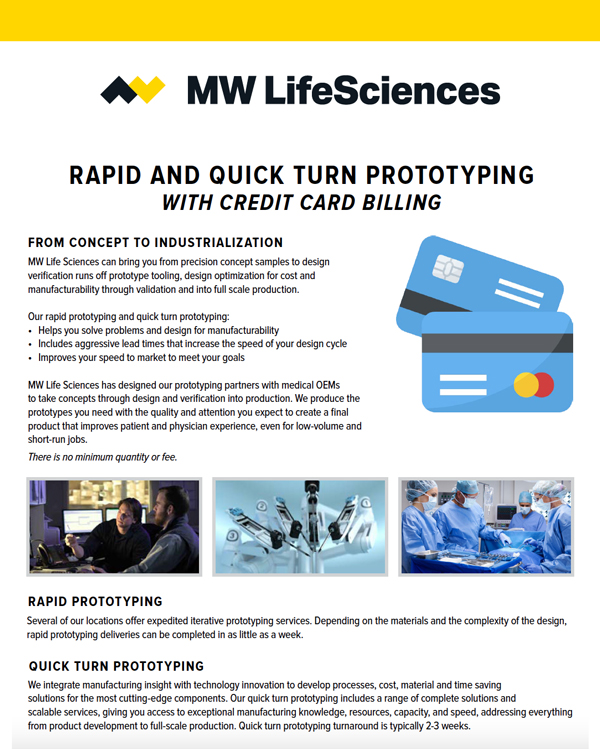 Get details on MW Life Sciences' prototyping capabilities including technology, lead time, and credit card billing.
Design Brief: Cold Formed Medical Devices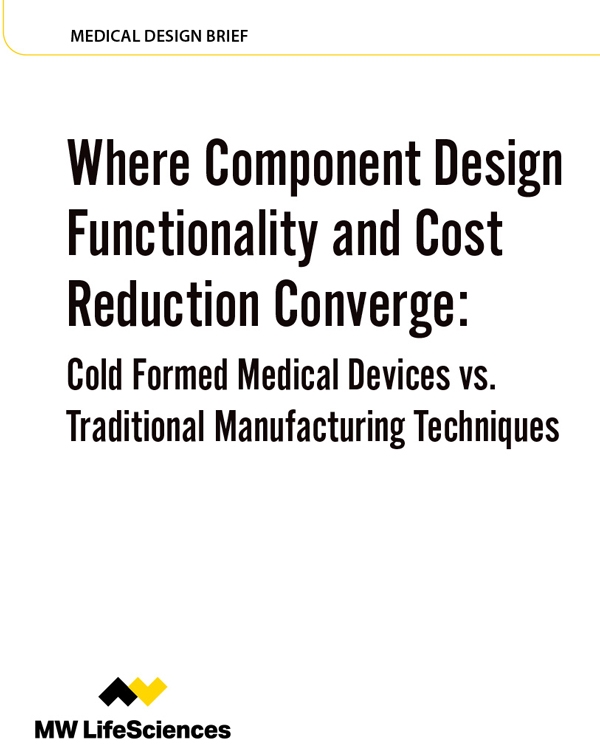 Where Component Design Functionality and Cost Reduction Converge: Cold Formed Medical Devices vs. Traditional Manufacturing Techniques
Download PDF
Case Study: How One OEM Saved $1.9 Million By Consolidating Suppliers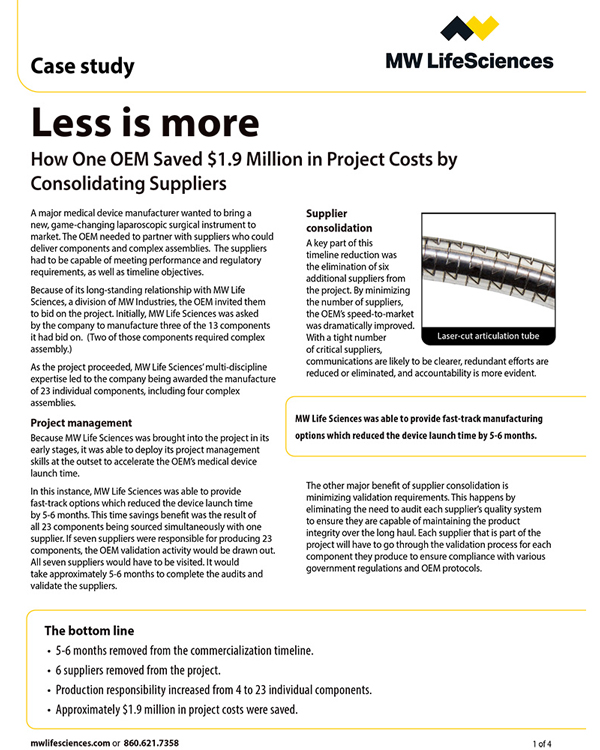 How One OEM Saved $1.9 Million in Project Costs by Consolidating Suppliers
Download PDF
White Paper: Fatigue Life Estimates Using Goodman Diagrams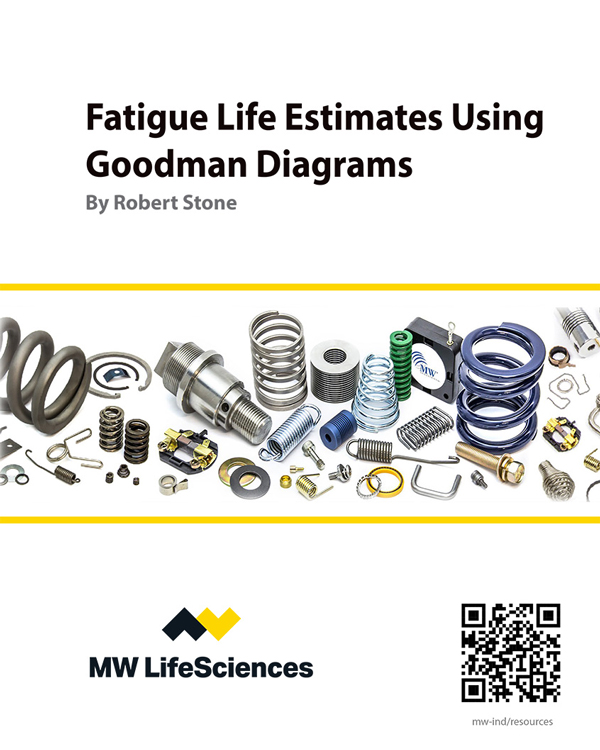 Calculate predicted life of helical compression springs with Goodman Diagrams. This white paper discusses fatigue characteristics, presents spring-specific Modified Goodman Diagrams, and provides a comparison to the results of traditional graphical methods.
Download PDF
White Paper: 10 Key Areas to Consider When Evaluating Suppliers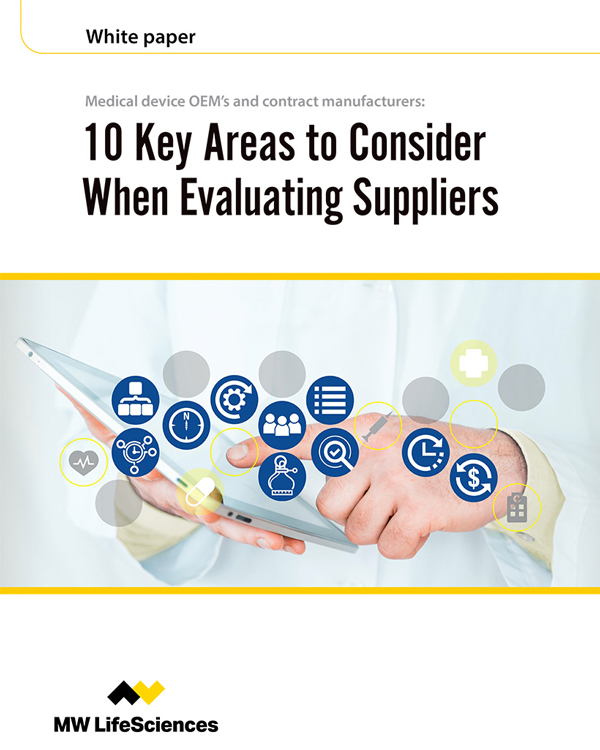 Key areas that should be included in your vendor evaluation before you entrust your valuable project to a third party.
Download PDF
White Paper: Precision Metal Components Improve Connected Medical Device Performance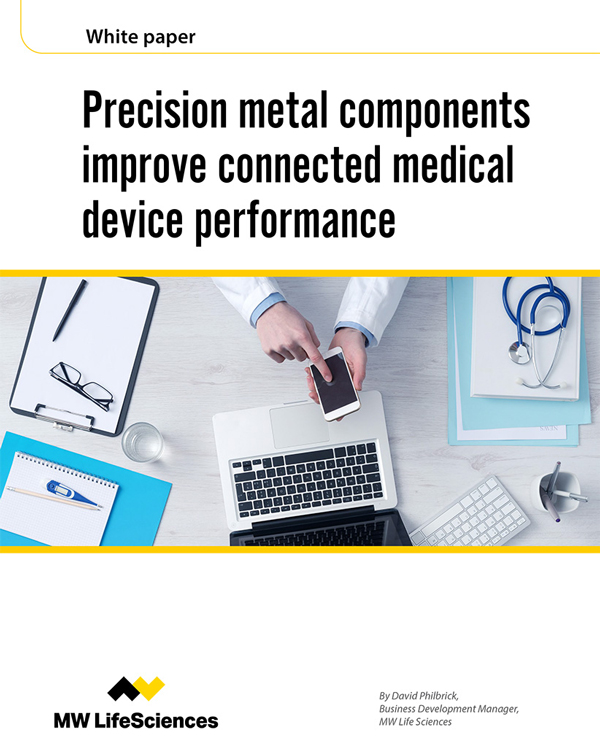 Precision metal components improve connected medical device performance
Download PDF
Glossary: Spring Terminology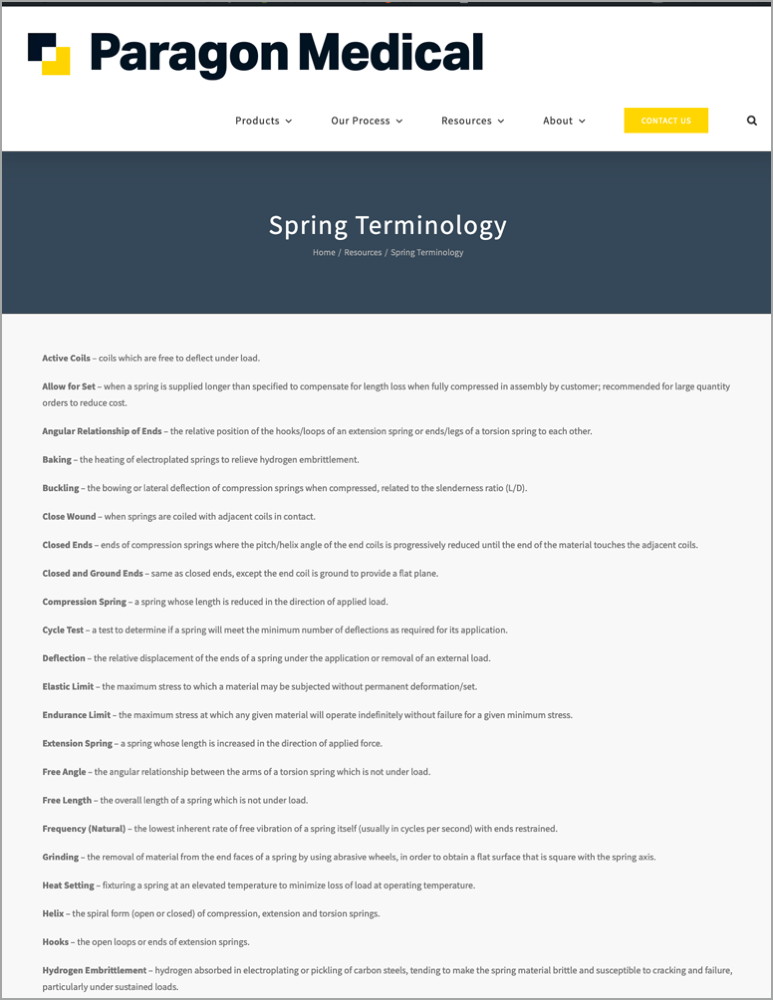 Get details on spring terminology to help with medical spring design, including drug delivery spring design and more.
CONTACT